Neuro Device in MIT Enterprise Forum Poland acceleration programme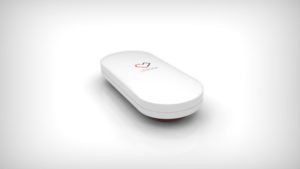 One of our products, LifeTone, has been qualified for the 4th edition of the acceleration programme MIT Enterprise Forum Poland. Therefore, for the next 3 months, representatives of our company will take part in workshops and sessions conducted by an international group of mentors and experts – representatives of the business world, who will support us in the development of our project, also on the international market.
LifeTone is an innovative method of measuring the life parameters of a child during sleep. It is a small mobile device which can be attached to a nappy and which is synchronised with an app on parents' smartphones. This enables ongoing measurements of any parameters that could potentially affect sudden cot death (breath, temperature, position).