Neuro Device with the support of the European Innovation Council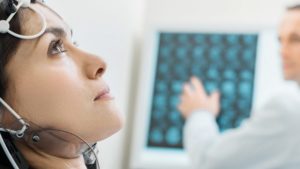 We have joined an elite group of companies that will receive a grant from the European Innovation Council.
As part of the EU's Horizon 2020 research and innovation programme, we will develop our project, Neuro Device Voic™. Support was granted under Phase I of the SME Facility. It will be used to develop the necessary analyses and, at the same time, to better prepare the project for applying for support under Phase II.
The European Innovation Council has selected 246 small and medium-sized enterprises from 24 countries for funding. Among them, there are 4 companies from Poland.
Neuro Device Voic™ is a project which aims to develop the world's first system for effective rehabilitation of speech disorders (aphasia). According to the available data, such therapy is needed by as many as 1 in 250 people worldwide.
More about Neuro Device Voic™ project can be found here: https://www.neurodevice.pl/projekty-rd/neuro-device-voic/