nurostym tES at SfN 48th Annual Meeting 2018 in San Diego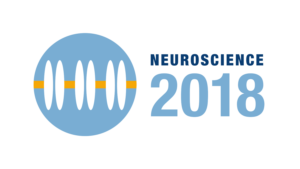 From 3 to 7 November, during the SfN 48th Annual Meeting 2018 in San Diego, we presented our innovative device for electrical transcranial stimulation: tES.
nurostym tES is a specialist solution for non-invasive stimulation of the central nervous system with a low-voltage current. It is designed for research and therapeutic purposes, e.g. in neurological rehabilitation after a stroke, in therapy of depression and addictions, and in relieving migraine headaches.
SfN 48th Annual Meeting 2018 is one of the most prestigious events in the scientific community dealing with the development of brain and nervous system science. It is organised by the Society for Neuroscience – an association that brings together 36,000 scientists from over 95 countries.