Paweł Soluch: Ambassador of the Chivas Venture competition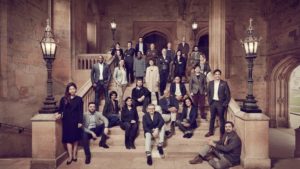 Paweł Soluch, Neuro Device CEO, became one of the ambassadors of this year's Chivas Venture competition for socially responsible projects. All thanks to the fact that in the previous edition we won the first place in Poland, and found ourselves in the top three of the international online vote.
Together with the ambassadors – winners of the previous editions of the competition, Paweł will participate in the proceedings of the Polish jury, support the participants and, hopefully, the world finalists representing our country.
Chivas Venture is an international competition for socially responsible companies, organised by the Chivas Regal brand. The winning projects receive financial support for further development and making the world a better place.
More about the competition can be found on the website: https://www.chivas.com/pl-pl/the-venture.