Neuro Device launches LifeTone Baby Monitor home tests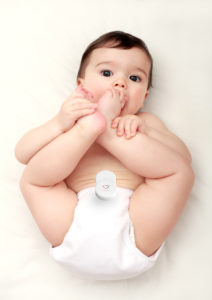 After the final examinations were carried out at the neonatal ward at the hospital in Rzeszów, we have improved both our device and the dedicated app. We want to provide babies and their parents with the best product they could ask for to prevent SIDS.
Find more about the project here: https://www.neurodevice.pl/projekty-rd/lifetone-breathing-monitor/
We are starting recruitment for the next study, this time at home, to collect data on the life functions of children under one year of age and compare them with pulse oximeter data.
We would like to invite parents from Warsaw and neighbouring cities to take part in the study, during which we will ask you to record for 5 days your baby's data in one of the following age groups: 0-3, 4-6, 7-9, 10-12 months old.
We want to check the functionality and intuitiveness of the new version of the app as well as form a reference database. We provide the participants with a remuneration of PLN 350 for 5 days of the study and constant contact with a specialist who will train them how to operate both the device and the pulse oximeter, as well as will answer all questions.
Send applications via our e-mail box: kontakt@neurodevice.pl