Neuro Device is having 40 trees planted!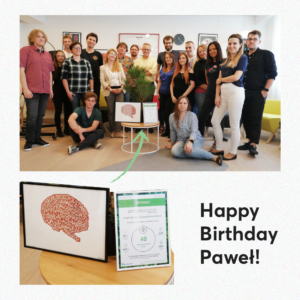 Environmental awareness is deeply rooted in the Neuro Device culture. That is why we've decided to celebrate the 40th birthday of our CEO by having 40 trees planted through Posadzimy.pl.
The trees will be planted this autumn in the Ogrodzieniec community, where a natural disaster caused a severe loss to the forest stand.
Our seedlings will create 44,40m2 of the forest, which will produce oxygen for 26,80 people annually, absorb 240 kg of carbon dioxide and 2320 kg of returned paper.