Neuro Device w klastrze i3b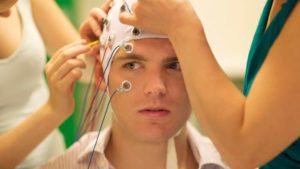 Zostaliśmy członkiem klastra i3B. Nazwa nawiązuje do technologii na rzecz mózgu, ciała i zachowania (Brain, Body and Behaviour). Jest to niezależna sieć utworzona przez niderlandzką organizację "National Initiative Brain and Cognition" (NIHC).
i3B to grupa zaawansowanych technologicznie przedsiębiorstw oraz instytucji naukowych, które zajmującą się R&D lub prowadzą działalność biznesową na polach związanych z funkcjonowaniem mózgu, zagadnieniami z zakresu percepcji i poznania, fizjologii i behawioryzmu.
Członkowie reprezentują firmy, instytucje naukowe oraz użytkowników końcowych.
Link do strony klastra.