Bierzemy udział w programie akceleracyjnym MIT Enterprise Forum Poland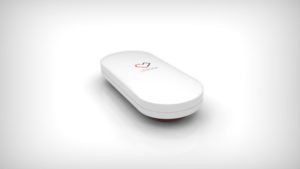 Jeden z naszych produktów, LifeTone, został zakwalifikowany do 4. edycji programu akceleracyjnego – MIT Enterprise Forum Poland. W związku z tym, przez najbliższe 3 miesiące przedstawiciele naszej firmy będą brać udział w warsztatach i sesjach prowadzonych przez międzynarodowe grono mentorów i ekspertów – przedstawicieli świata biznesu, którzy wesprą nas w rozwoju naszego projektu, także na rynku międzynarodowym.
LifeTone to innowacyjna metoda pomiaru parametrów życiowych dziecka w trakcie snu. Jest to niewielkie mobilne urządzenie, które można przyczepić do pieluchy, i które jest zsynchronizowane z aplikacją znajdującą się w smartfonach rodziców. Umożliwia to bieżące pomiary wszelkich parametrów, które potencjalnie mogą mieć wpływ na wystąpienie nagłej śmierci łóżeczkowej (oddech, temperatura, pozycja).