nurostym tES na SfN 48th Annual Meeting 2018 w San Diego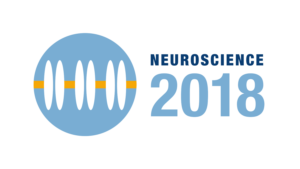 W dniach 3 – 7 listopada, podczas SfN 48th Annual Meeting 2018 w San Diego zaprezentowaliśmy nurostym tES – nasze innowacyjne urządzenie do elektrycznej stymulacji przezczaszkowej.
nurostym tES to specjalistyczne rozwiązanie służące do nieinwazyjnej stymulacji ośrodkowego układu nerwowego prądem o niewielkim natężeniu. Przeznaczone jest do prac badawczych i celów terapeutycznych, m.in. w rehabilitacji neurologicznej po udarze mózgu, w terapii depresji i uzależnień, oraz łagodzenia migrenowych bólów głowy.
SfN 48th Annual Meeting 2018 to jedna z najbardziej prestiżowych imprez w środowisku naukowców zajmujących się rozwojem nauki o mózgu i systemie nerwowym. Organizowana jest przez Society for Neuroscience – stowarzyszenie, które zrzesza 36 000 naukowców z ponad 95 krajów.