Prezentacja Neuro Device Camri™ na RSNA 2019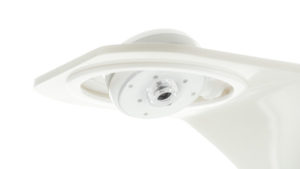 Paweł Soluch ponownie odwiedza w tym roku Chicago. Tym razem by wziąć udział w RSNA 2019: 105th Scientific Assembly and Annual Meeting organizowanym przez Radiological Society of North America (RSNA) i zaprezentować tam nasz najnowszy produkt Neuro Device Camri™.
Camri to kompatybilny z urządzeniami do MRI system wspomagany AI służący do komunikacji pomiędzy pacjentem a lekarzem w trakcie badań MRI. Wierzymy, że nasze urządzenie ma szansę zrewolucjonizować myślenie o tym badaniu i że w przyszłości badania te nie będą obciążone stresem i dyskomfortem u pacjentów.
Zapraszamy do zobaczenia filmu prezentującego nasze urządzenie: