Warsztaty Blackrock Microsystems w Göttingen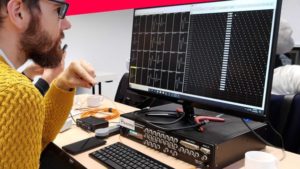 W dniach 14-16 listopada Krzysztof Malej, Head of R&I, i Michał Księżopolski z Data Science mieli przyjemność uczestniczyć w warsztatach z neuroprotezowania.
Nasi eksperci udali się do Getyngi na zaproszenie Blackrock Microsystems, którego przedstawicieli mieliśmy przyjemność gościć we wrześniu tego roku. To były wartościowe i bardzo efektywne trzy dni!