Neurotech 2020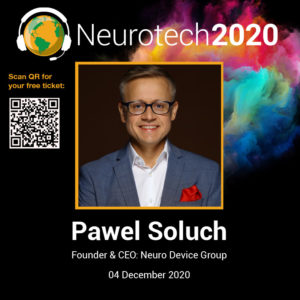 4go grudnia Paweł Soluch wystąpił gościnnie na wydarzeniu Neurotech 2020. Był to Kongres online, na którym specjaliści z całego świata rozmawiali na temat innowacji w neurotechnologii.
Tematem wystąpienia Pawła była spójna i pełna terapia dla osób z afazją poudarową i innymi zaburzeniami funkcji poznawczych. Nasz CEO opowiedział o tym na przykładnie naszego projeku VOIC.
Kongres trwał przez 2 tygodnie, od 30 listopada do 11 grudnia. Było to pierwsze takie wydarzenie w przestrzeni wirtualnej, które łączyło wszystkie dziedziny związane z tematyką neuro.