Powrót do projektów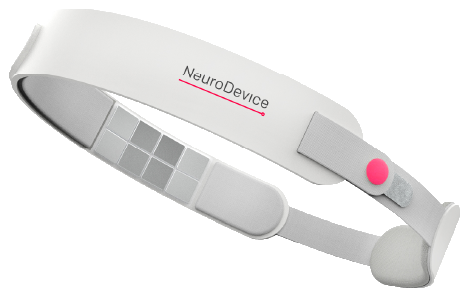 Małe pudełko z PCB
Antyalergiczna tkanina
Modułowe elektrody
Regulacja rozmiaru
Stabilność na głowie
Voic™
Voic™ to pionierski system do kompleksowej rehabilitacji osób cierpiących na afazję. Został zaprojektowany z myślą o łatwym użytkowaniu przez profesjonalistów w instytucjach medycznych oraz w warunkach domowych przez samych pacjentów, dzięki czemu terapia jest łatwiej dostępna i tańsza. Kluczowym elementem systemu Voic™ jest elektryczna stymulacja mózgu. To rozwiązanie łączące terapię logopedyczną z neuromodulacją, dzięki czemu efekty rehabilitacji pojawiają się szybciej. Sama terapia zaś staje się dla pacjentów bardziej dostępna i mniej stresująca.
Status projektu: Po badaniu PoP w Polsce. W trakcie badań klinicznych w USA.
Zgłoszenie patentowe.